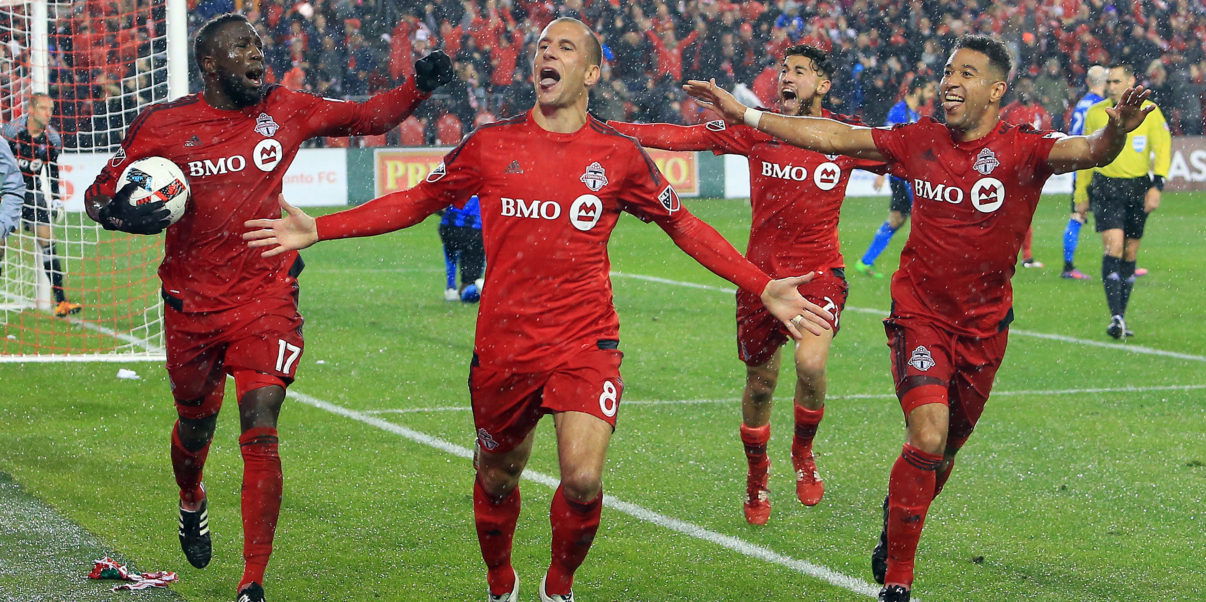 Why MLS Can't Have Promotion and Relegation
Periodically, talk of promotion and relegation sparks among fans of Major League Soccer. There was even a report by Deloitte Sports outlying the reason MLS should adopt the structure and the benefits of doing so. The reality is, however, that the current structure is best for the growth of the league. Going into its 21st season, the league itself is still very young and nowhere near its potential to be a top league in the world.
To start with, we have to better understand the MLS structure. It provides a competitive atmosphere which is essential for a new league. The fact is, if you had a few teams dominating every year like the NBA or even NFL, average viewers would lose interest and the league would fail. Taking a look at the 2016 season proves how competitive MLS is. The Portland Timbers, last season's MLS Cup Champions, didn't even make the playoffs this season. The Seattle Sounders, who over half way through the season were last in the table, had the most memorable turnaround and made it to the MLS Cup Finals. This wouldn't be possible without the current structure of the league.
MLS is a single-entity structure, meaning, essentially owners have shares in one company (MLS) as opposed to shares of a single franchise (team). Owners run teams that are simply part of a whole. This eliminates the possibility for a billionaire to come in and spend millions of dollars and creating a noncompetitive market. For example, the Chinese billionaire group that bought AC Milan this past summer plans on spending 300 million euros on players within the next two transfer windows. If that were to happen in MLS, the league would fail immediately.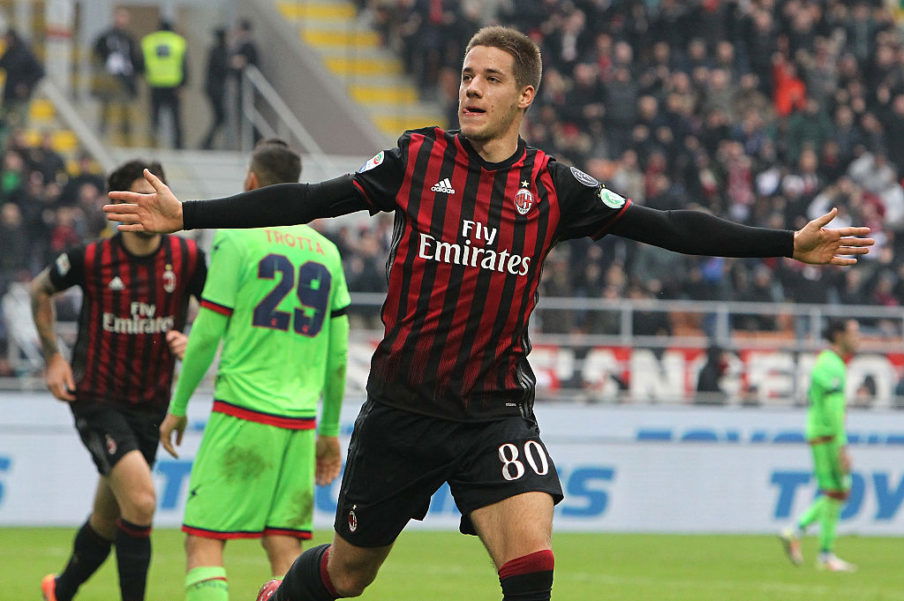 With this structure, it's nearly impossible to have promotion and relegation. In order to have pro and rel, the North American Soccer League, USL Pro and others would have to all be part of the same company. Their owners, who own shares of the franchise, would have to agree to own shares of MLS as opposed to their own franchise.
Say that happens, and we have something like the French, English, German, and Italian leagues (among others). Instead of Serie A and Serie B, Ligue 1 and Ligue 2, we have MLS and NASL or MLS and MLS 2. That's fine, but what about targeted allocation money?
In 2015 with the new collective bargaining agreement, the league outlined a plan to provide each MLS club $100,000 per year of allocation money for a total of five years ($500,000). This is similar to general allocation money, which gives clubs $150,000 per year. The only difference is targeted allocation can be used for players earning more than the maximum salary budget, which in 2015 was $436,250.
There are 11 teams in the NASL, which means MLS is now spending an additional $2,750,000 per year just in allocation money. If you add in USL (who's applying to be tier 2 as the NASL is failing) they spend an additional $7,750,000. They could, just not give allocation money to the lower tier teams and only to the top tier. However, now you're creating a competitive imbalance. Which goes back to competition being essential for sustaining the league. Essentially, to provide competition and to keep the teams that get relegated from immediately getting promoted the next season and vice versa due to more funds, the league would have to pay out to the bottom tier.
At the end of 2014, CNBC released an article outlining the success of MLS, but also the fact that it doesn't make any money. The league loses $100 million per year. With the allocation money, they would lose an additional $10,500,000 or 10.5 percent more. Not exactly a winning formula.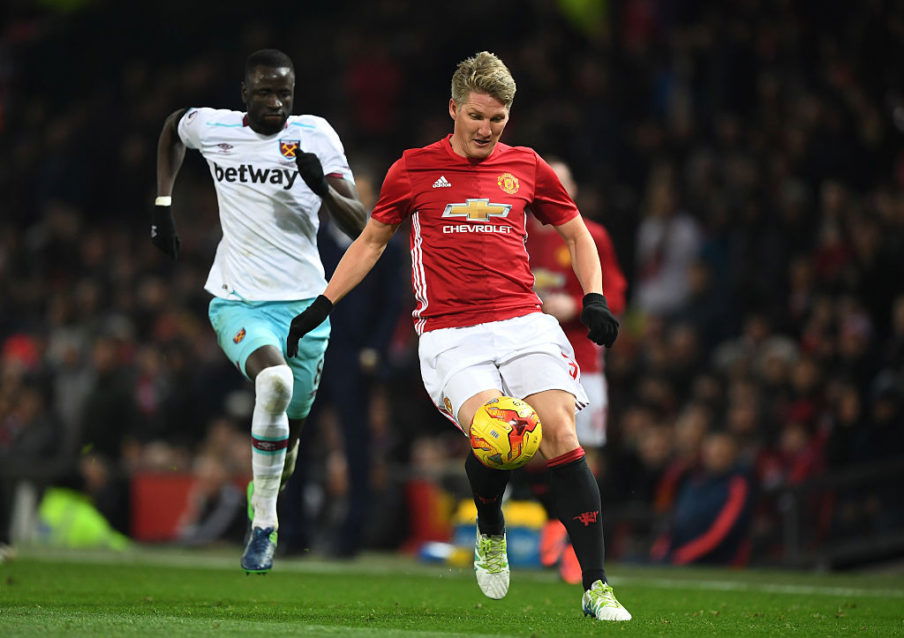 So say the league figures all of this out, now we move on to allocation order, discovery rights and designated players. The Chicago Fire own the discovery rights to Bastian Schweinsteiger and are at the top of the allocation order (until Atlanta and Minnesota join). So when they lose goalkeeper Sean Johnson to Atlanta United, they could also go and get Brad Guzan. The problem? The Fire would've been relegated this season, they would've been at the bottom of the 20 team table. So now, theoretically, you have Schweinsteiger and Guzan playing on the Fire in the NASL or MLS 2. How many of you have watched an NASL match in the past year? They're barely on T.V. and neither are the other bottom tiers. Schweinsteiger, who is no Beckham or Henry etc., is still a well-known player from big clubs who would bring added exposure to the league just as Kaka, Villa, Pirlo, Gerrard, etc. have in recent years. With the relegation system, though, he's not even playing in MLS. Not very healthy for the league.
Does anyone actually think the Indy Eleven (NASL Champions) are going to compete against the Fire, especially with Schweinsteiger?
Next, we have gate receipts. The clubs themselves set the ticket prices and take home a share of the revenue. The average MLS attendance was 21,700 this season. The average ticket prices in 2015 were upwards of $40. The average NASL attendance this season was 4,700. The average ticket price was approximately $10 in 2015. Needless to say, this creates a revenue problem. NASL clubs simply don't have the stadiums to compete in the top tier. Hence why Minnesota United, Atlanta United, and even current teams are forced to build new stadiums or expand current ones to make it in MLS.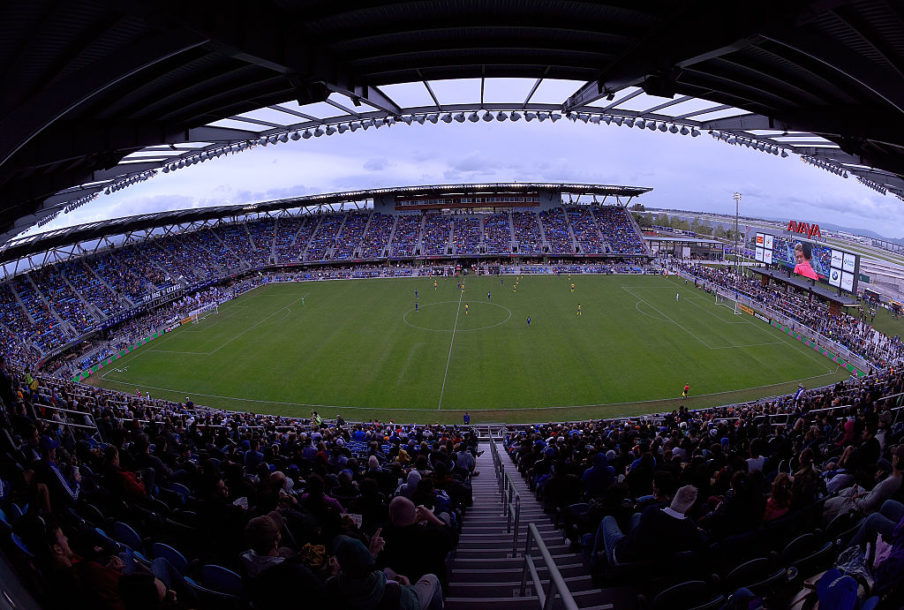 Other club revenue sources and exposure come from sponsorships, jerseys and stadiums. I'm no CEO, but I can't imagine XBOX, Ivy Funds, Herbalife, some local business or whoever paying $3-$4 million per year to be the sponsor of the Fort Lauderdale Strikers or Puerto Rico FC. Sure, the Emirates are paying the Cosmos $1 million annually and they're a wealthy company. However, do you expect them to triple or quadruple their investment for the same market exposure? I sure don't. Even if they were promoted, chances are they're relegated shortly after. I struggled to find the profit of The Fath Group, the company that sponsors Edmonton FC, but chances are they pay less than the Emirates in New York. I can't imagine them tripling their investment either. So MLS teams are still making more than the NASL. Which leads straight back to the competition argument.
Other revenue sources for the league also include national and local T.V. broadcasts. Just another area where the lower divisions have less revenue than MLS.
Even travel could pose a problem. We're not the UK, the United States is pretty large in size. We're also not the MLB or NFL…in MLS, we fly coach. The NASL probably travels by bus. Should we ask the Indy Eleven how they'd enjoy a bus ride to Seattle? Not only is that tiring, but it takes days away from training. Again, noncompetitive now.
Basically, the league just isn't in a position where they can support a promotion-relegation system and be competitive and sustaining. Don't take my word for it, though, take MLS commissioner Don Garber's.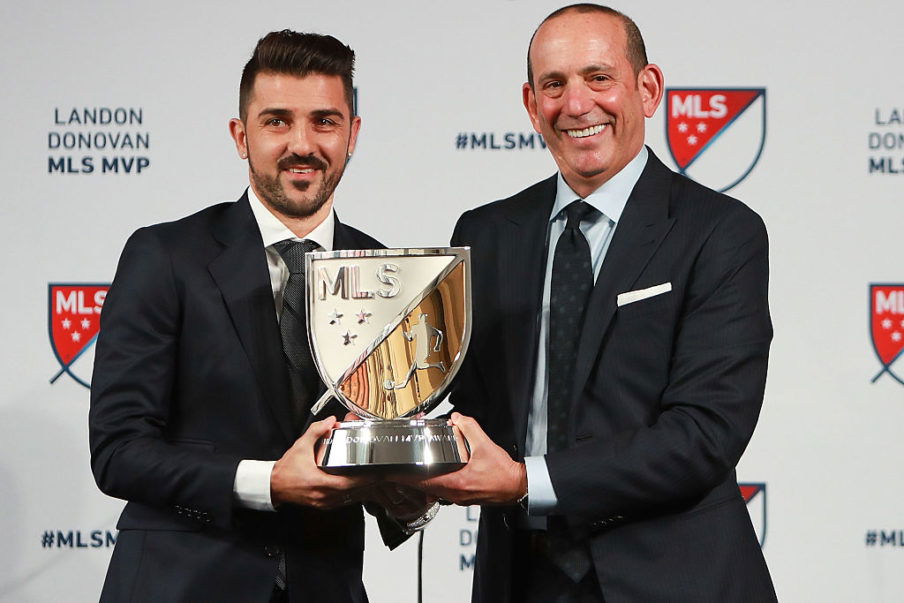 I think we have been very, very clear in our views on our structure, and the fact that our structure has worked very well in helping to develop our league, and the sport in the U.S. in Canada. We are playing the world's game but we are playing it here in North America that has a very, very competitive structure that has proven to work very well for the other major leagues that are in many ways the model for professional sports throughout the world.

If you could wave a magic wand and not have to address things like: What do you tell a municipality who invests in a public stadium and expects to have the revenue streams that come from being in the First Division? What broadcast agreements and other revenues that you have to abide by and manage through Collective Bargaining Agreements and a myriad of other elements?

Certainly I can see how fans would think it is exciting and fun, but we are investing billions and billions of dollars in growing professional soccer in North America, and that has us laser-focused on building the right facilities, investing in the right player development programs — which obviously have proven to be successful — to create the right digital and social media activities, and to do it in way that ensures that we have this slow and steady path that ensures viability.

So that is our North Star, and frankly when I look at some of the instability in the lower leagues, I see that it would be very difficult to think about how we would be able to merge it all into one vertical system and have it not create enormous chaos.
I agree with the commissioner's stance, but perhaps you don't. If that's the case take a look at USMNT head coach Bruce Arena telling Grant Wahl promotion and relegation is impossible. Sigi Schmid also agreed with that statement. Many other MLS coaches and executives mentioned the same thing and brought up even more valid points against promotion and relegation that I didn't. One example, is the investment businessmen put into MLS clubs. Atlanta paid $70 million for their expansion but on average the cost is over $100 million now. Imagine putting in that kind of money only to be relegated to a league that's crumbling with significantly less revenue. Not to mention the average price of an NASL team is about $2.5 million. What do you say we invest $100 million for Minnesota United FC or purchase an MLS team (average worth of $185 million) and take it to the NASL and lose even more money competing against teams whose value is $183 million less? Doesn't that sound fun?
With the collapse of the NASL occurring as well as teams within it (even the Cosmos), MLS is certain to be happy they haven't begun a pro/rel system and all their investment funds aren't going down with the bottom tier divisions either.
---