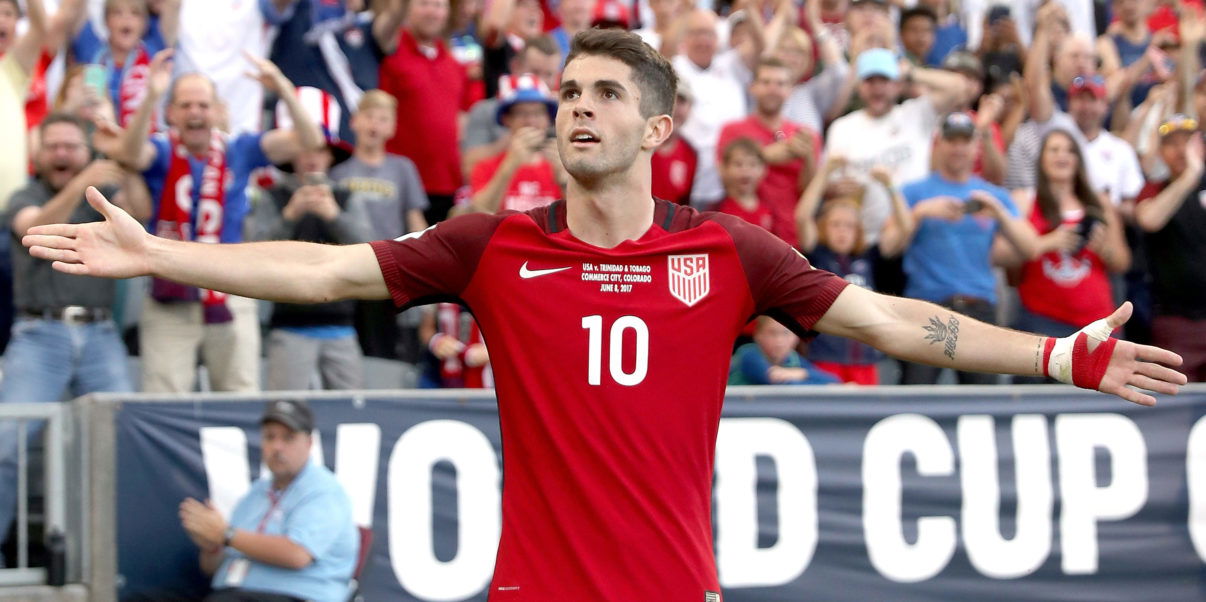 Pulisic Shines Again for the USMNT
I started writing this as a dual article with a recap of both the USMNT and USWNT victories on Thursday, as young stars shined for both. However, half way through I realized it would be too lengthy, there was just too much to talk about with Christian Pulisic. The 18-year-old Borussia Dortmund midfielder bagged a brace to earn three points in World Cup Qualifying for the U.S., who beat Trinidad & Tobago 2-0.
Pulisic has now scored six goals in his past nine appearances for the United States and has been involved of seven of the past eight team goals. Of the past eight, the only goal he didn't score or assist on was a Clint Dempsey penalty kick, which Pulisic earned.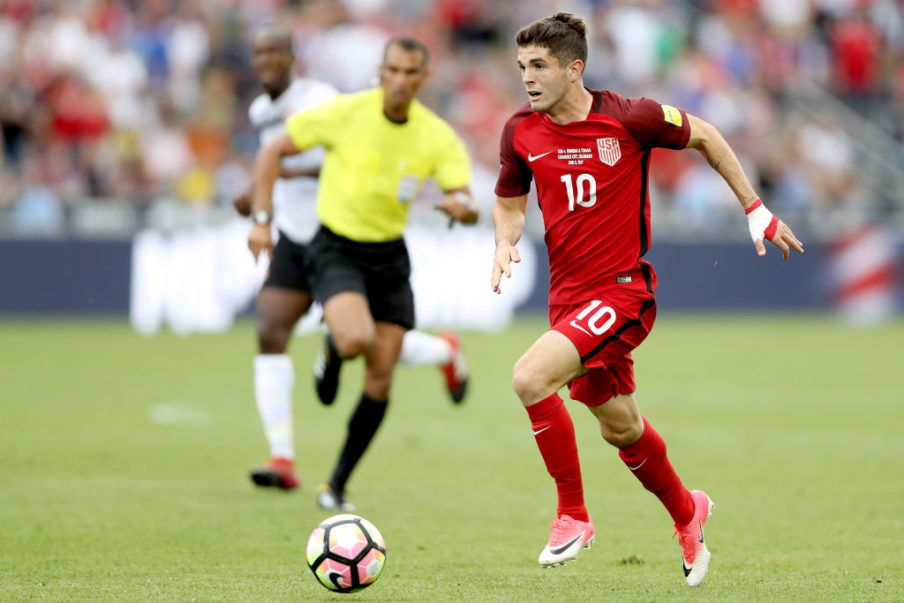 After a first half which saw the U.S. come close on multiple occasions ended 0-0, the USMNT came out firing in the second with Pulisic scoring in the 52nd and 62nd minutes.
Twitter: Can't stop. Won't stop. Christian Pulisic. #USMNT #USAvTRI https://t.co/fLWUJH2uTr (@FOXSoccer)
The national team now heads to the Azteca for a qualifying match against Mexico at a stadium they've only won at once and never in a World Cup Qualifying match. However, that doesn't seem to bother the U.S.'s new star who had this to say about it after the victory:
We feel really confident going into that game. We are going to come out with a win there, too.
That's bold. Normally, I'd say that's a crazy statement and borderline cocky which rarely ends well. But who am I to say that when a kid who just graduated high school is tearing it up for the national team? I say screw it, let's take that confidence into the Azteca and get that elusive victory. Head coach Bruce Arena put it best after the match when he said:
He is having fun. I am trying not to get in his way too much.
I couldn't agree more. At this point, I say we let Pulisic do his thing, follow him into Azteca, and come out victorious. I'm predicting a 2-1 win on Sunday.
---