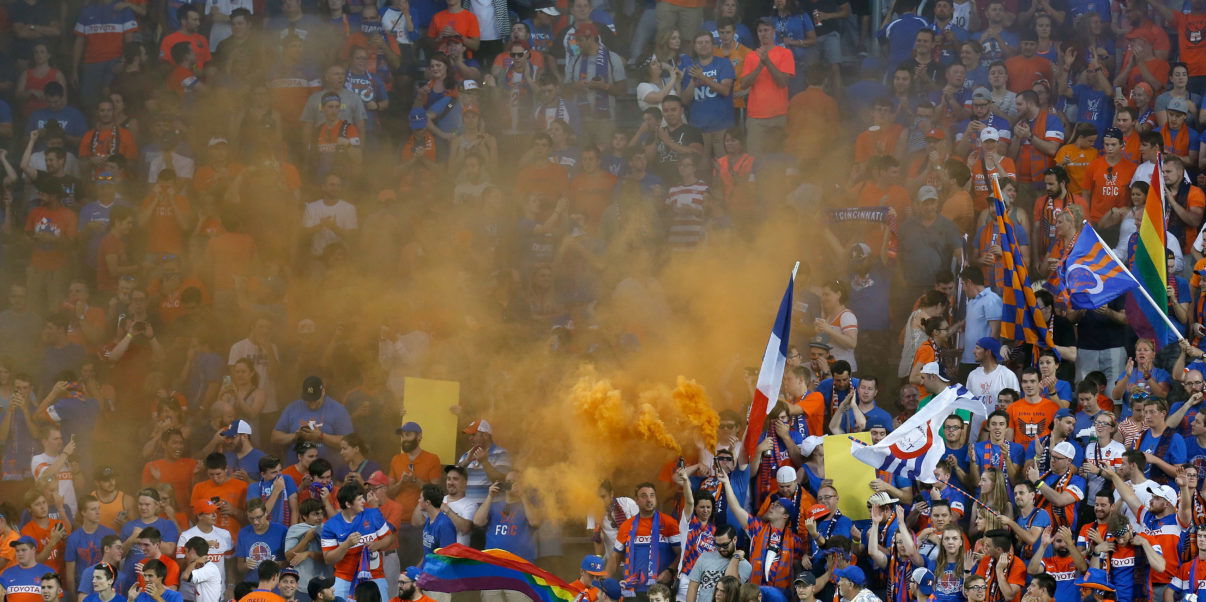 FC Cincinnati Reveal Allianz Inspired Stadium Plans
FC Cincinnati has released its new stadium plans as part of an effort to be one of four cities selected for MLS expansion. The soccer specific stadium would seat 25,000 with the ability to expand up to 30,000 with berm (grass) seating.
Twitter: Here's the home we hope to build for soccer in Cincinnati. #MLS2CINCY https://t.co/ugpsChlKIH (@fccincinnati)
Even just a quick look and one can immediately see similarities to Bayern Munich's Allianz Arena. Fit with a canopy and LED lights reflected off translucent material, it truly would be a sight to behold. I would even go so far as to say it would be the best stadium in MLS.
Twitter: @MEISarchitects A finalized location for our potential home has not yet been chosen. #MLS2CINCY https://t.co/BFphl2gX5h (@fccincinnati)
According to MLS the stadium would cost $200 million to complete and although the renderings are complete, a location has not yet been determined.
FC Cincinnati has been climbing the ranks of possible MLS expansion teams for years now and have broken multiple USL attendance records. Their average attendance in 2016 was 17,834 which beat out seven MLS clubs and was ranked 16th overall between all soccer clubs in the United States and Canada. For tomorrow's US Open Cup match vs Columbus Crew SC, they have already sold over 20,000 tickets.
Almost two years ago I published an article outlining my top five destinations for MLS expansion and Cincinnati came in fifth. With the progress they've made over the past few years, though, I might have them as the first most likely city to gain an expansion side. I'm 100 percent in on Cincinnati.
---