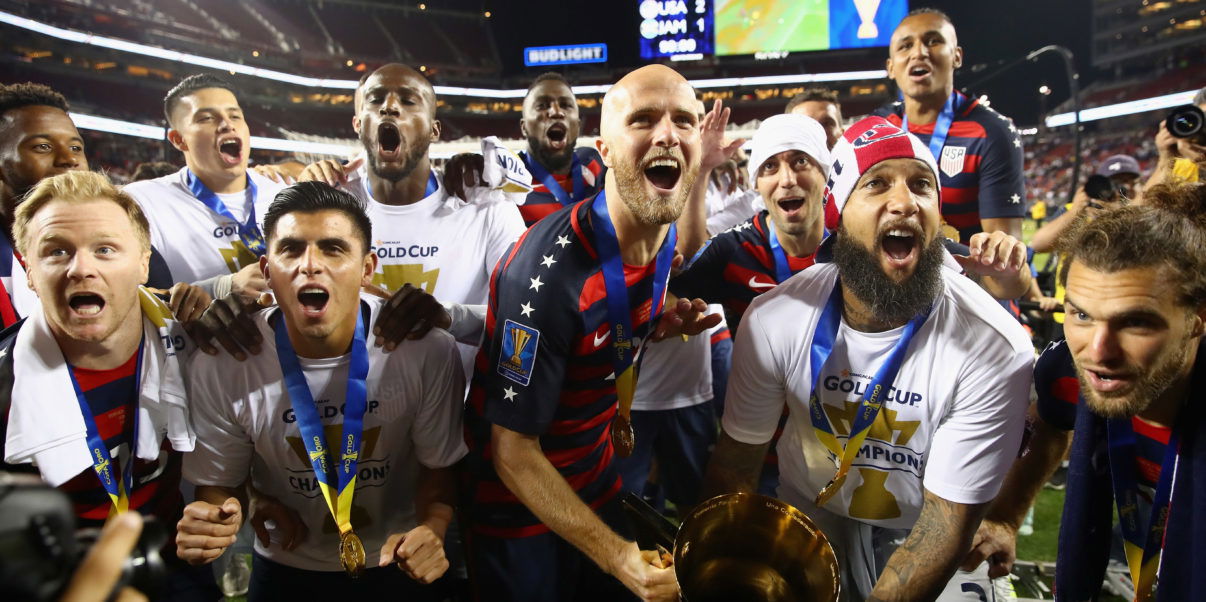 USMNT Beats Jamaica to Win the 2017 Gold Cup
The USMNT was victorious over Jamaica 2-1 on Wednesday night in the Gold Cup Final. They have now won two of the past three Gold Cups and their sixth total. It was also a step in the right direction to making the 2021 Confederations Cup.
Twitter: Jozy Altidore!
The #USMNT has the halftime lead thanks to this wonderful free kick. @ModeloUSA #ModeloSoccer https://t.co/yyVCQ1sdXr (@FOXSoccer)
Jozy Altidore opened the scoring on a sensational free kick just before halftime to give the U.S. a 1-0 lead. Jamaica's Je-Vaughn Watson then volleyed home a corner kick in the 50th minute and the match remained level nearly until the end. The hero of the day was Jordan Morris who scored the match winner in the 89th minute.
Twitter: GOAL, #USMNT! Jordan Morris gets the ball in the box and drills it home to make it 2-1 late in the match! #USAvJAM… https://t.co/BwWCjdhybW (@FOXSoccer)
Jamaica, who beat both Canada and Mexico to make the final, proved tough to beat. The U.S., however, had some fortune go their way when Jamaica keeper and 2016 MLS Keeper of the Year Andre Blake was forced from the game with a hand injury. Jamaica also had an opportunity for a game winner late in the match, but Tim Howard came up with a nice save to deny Darren Mattocks.
Being an off year, the Gold Cup was certainly a watered down version full of "B teams." However, it was still a success for the USMNT. Head coach Bruce Arena got a look at multiple fringe players for the 2018 World Cup and also came away with the Gold Cup win. That means, at worst, the USMNT will have a playoff for a chance to make the 2021 Confederations Cup. When Arena brought in six additional players, including four mainstays, he sent a message that we were here to win the cup. Truly, anything less would have been a disaster given the rosters of the other nations.
Captain Michael Bradley came away with the Golden Ball for the tournaments best player. Andre Blake also came away with an award, the Golden Glove, for best keeper. Canada's Alphonso Davies was the big winner on the day, bringing home both the Golden Boot and the Young Player of the Tournament awards.
Hopefully, the victory gives them added confidence and momentum heading into the remaining World Cup Qualifying matches. Should they qualify, it would certainly be a successful few years for the USMNT and Arena. If you add in the talent at the youth national levels, the future of the U.S. does look bright. For now though, it's on to the next goal.
---