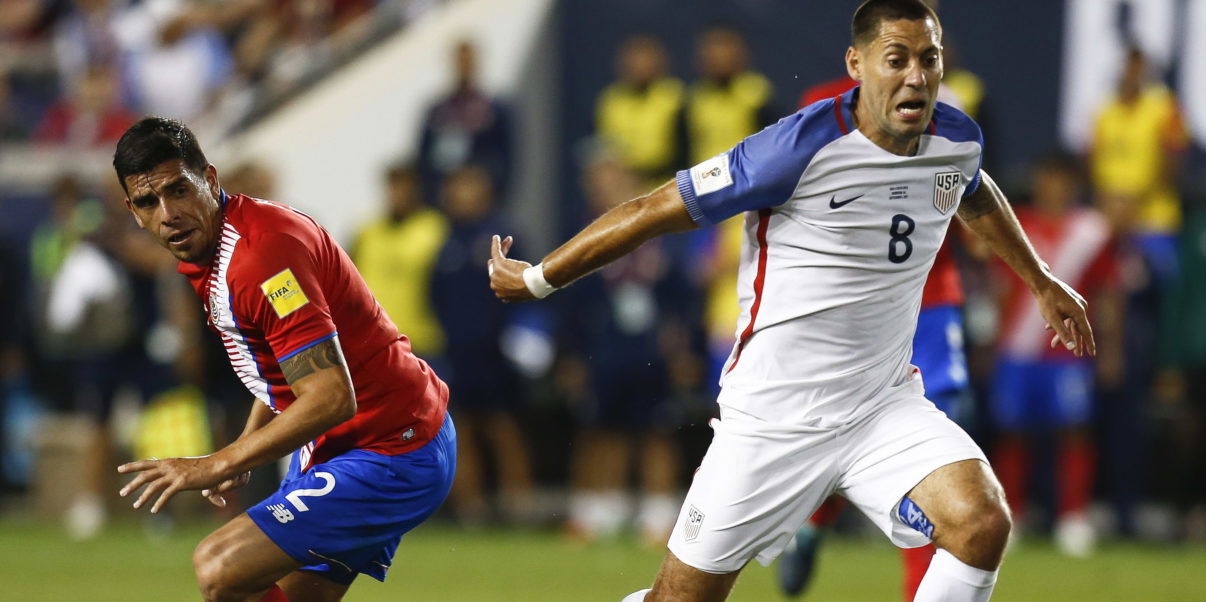 Woeful USMNT Performance Hinders World Cup Qualifying
Costa Rica outclassed the USMNT in every aspect today en route to a 2-0 victory in World Cup Qualifying. The loss sees the U.S. remain third in the hex, however, they are now level on points with Honduras. Luckily, the U.S. still have matches to play against Honduras and Panama (currently one point behind). With three remaining matches and two of them being away, the USMNT will have to get results away from home in order to qualify for the World Cup.
The match started off with announcer Taylor Twellman commenting on how many Costa Rica fans were in attendance. It seems that many people were in agreement as well. However, did anyone seriously expect anything else? That area has the highest percentage of Costa Ricans in all of the United States. Not to mention, U.S. Soccer has a long history of scheduling matches in areas with high populations of away fans. How many U.S. vs. Mexico matches have you seen in California and Texas? The reality is, U.S. Soccer could easily schedule these matches in different locations to provide a more "home" atmosphere. Additionally, if chosen correctly, they could still sell out the stadium.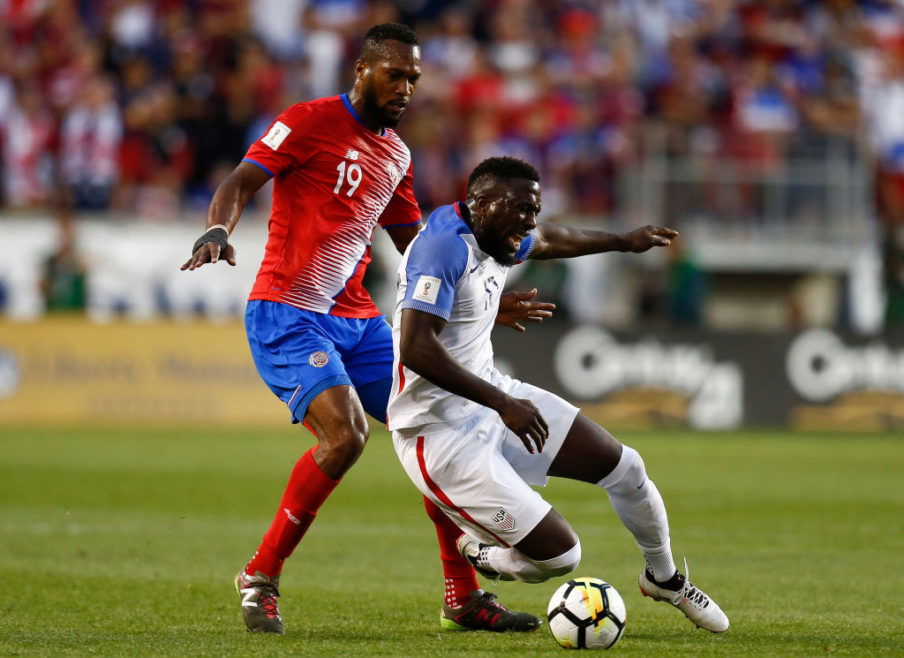 Getting to the action on the pitch, the U.S. was almost doomed from the start as a clear penalty on Jozy Altidore wasn't called. That could've put the U.S. up 1-0 in the first half and from then on it's a completely different match. Instead, it's not called and shortly after Marco Urena scored his first of two to put Costa Rica ahead 1-0. Get £40 in free bets ahead of the weekend's football.
There were poor performances all around for the USMNT, notably in central defense. Centre-backs Geoff Cameron and Tim Ream gifted both goals to Costa Rica including a direct pass to Marco Urena who then walked into the box and slotted it past Tim Howard.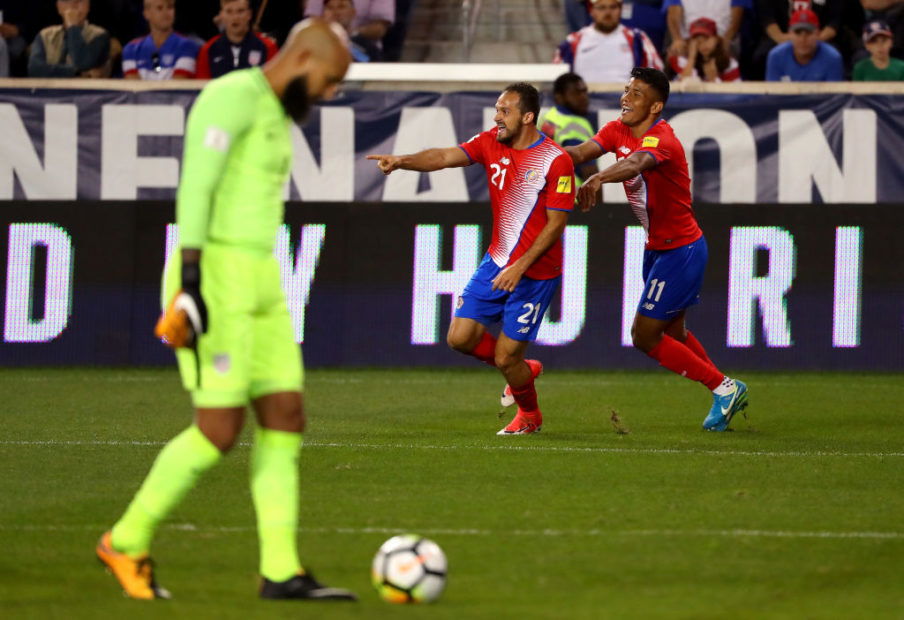 Which, brings us to the next poor performance. Even at 38 years-of-age, Howard should've and frankly could've saved both goals. On the first, he was perhaps slightly too far away from goal but a quicker reaction would've seen him easily deflect Urena's shot. On the second goal, he got caught flat-footed as the ball rolled right by him.
Rising star Christian Pulisic frequently struggled to break the Costa Rican defense and on multiple occasions looked both shocked and visibly frustrated.
Forward Bobby Wood had a few bright spots but was overall inconsistent in his play. More than a few times he failed to provide accurate passes in attack.
Speaking of inaccurate passes, I wouldn't be surprised if Fabian Johnson failed to complete even a small percentage of his passes.
Twitter: Real talk. Has Fabian Johnson completed a pass today? #USMNT (@samsarmy)
To make matters worse, Jozy Altidore lost his composure and took an inexcusable yellow card for a foul after the play. Already sitting on a yellow card to begin the match, this means he will be unavailable for a crucial meeting against Honduras on Tuesday.
If there were any positives to the loss, it was certainly the play of Portland Timbers midfielder Darlington Nagbe. He frequently dazzled his way out of tight spots and won multiple free-kicks in the final third.
The USMNT is back in action next Tuesday and find them in another must win situation. If they lose against Honduras, it could all be over.
---