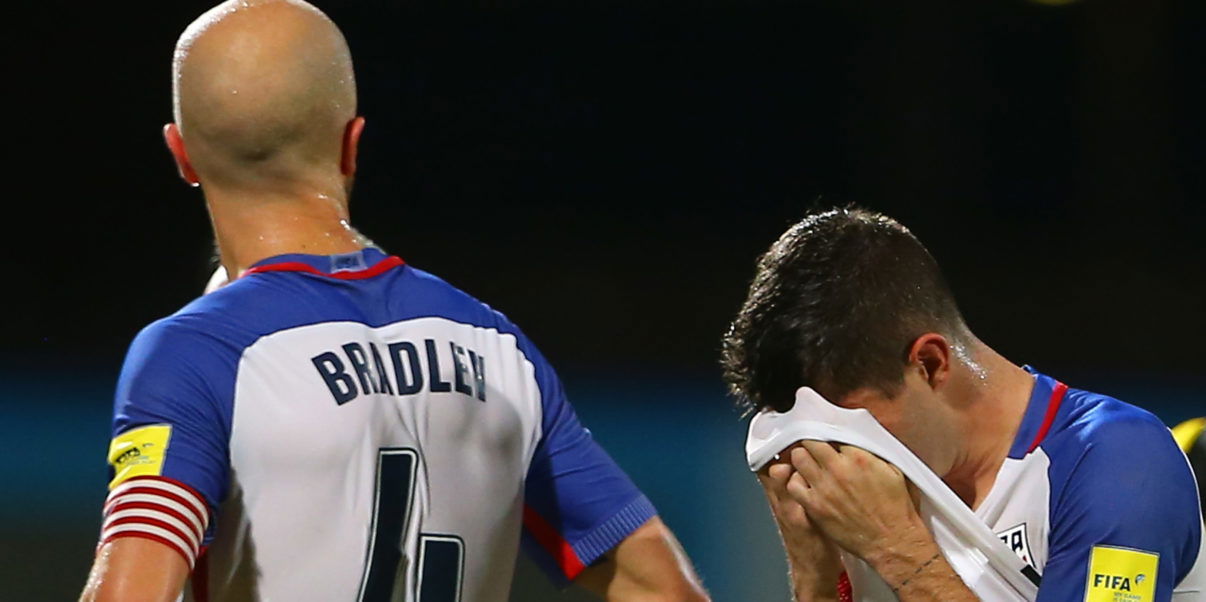 U.S. Soccer Needs a Top to Bottom Rebuild
From the time World Cup Qualifying began, we've had excuse after excuse as to why the USMNT lost a certain match. It's time to stop making excuses. We need a top to bottom rebuild.
The U.S. couldn't escape CONCACAF qualifying, arguably the easiest route to the World Cup. I'll bet my life savings and assets that "one of these hotshot European teams" would've walked into Trinidad & Tobago and won 4 or 5 nil even on a pitch that was "too wet."
Another thing, why are we not using VAR in important matches like World Cup Qualifiers? Clearly, Blas Perez's goal shouldn't have counted and Panama and Costa Rica should've drawn 1-1. No excuses, though. Even then, the USMNT still would've had to go through a playoff to make the World Cup. That should never happen for a country our size in CONCACAF with the amount of money we have in the sport.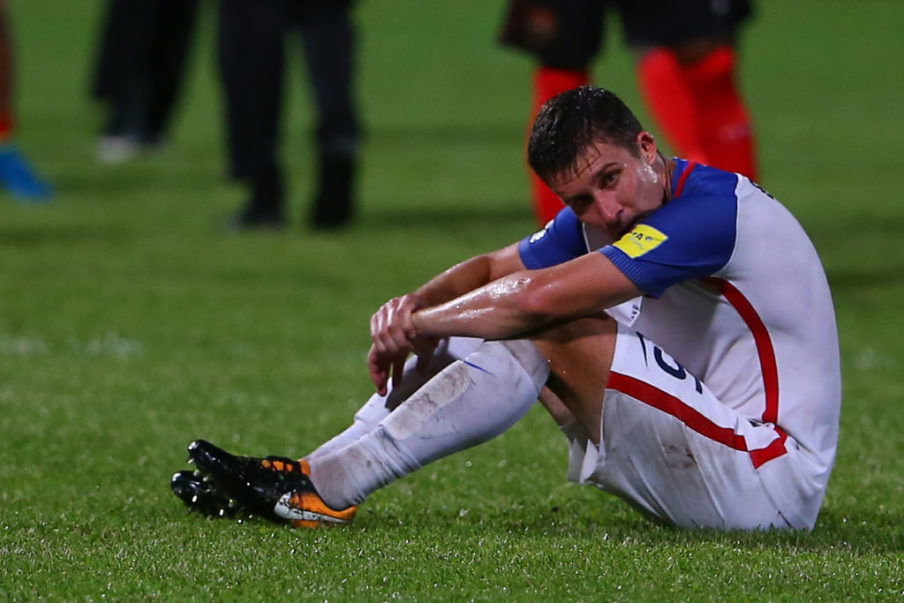 Everyone seems to think Clint Dempsey is the greatest USMNT player, right? Yet Dempsey couldn't afford to play club soccer in America and had to have parents and teammates pay for his travel and expenses. Plus, it was a six-hour round-trip drive from his hometown to the academy. Most club teams in the U.S. have 30 week seasons, with 15-20 away matches that all have to be paid for by the club. Those costs add up to thousands of dollars a year. Who can afford that? I'll bet the kids and parents in France, Germany, etc. don't have to pay a chunk of their salary to play.
I could write more about what needs to happen with U.S. Soccer, but Taylor Twellman already has that covered.
Twitter: The full, FULL Taylor Twellman rant from an hour ago. It's terrific. https://t.co/yUYxV45mzF (@PrescottRossi)
If you ask me, no player over the age of 24 should see the USMNT pitch again. It's certainly not to discredit the years Bradley has put in, the goals Dempsey has scored, or the times Tim Howard bailed us out and kept us alive. The fact is, we didn't qualify for the World Cup and now it's pointless to keep playing the guys that are in their late 20's and 30's.
From 1930 to 2010 the average age of World Cup winning teams is 27.5. It's time to start finding a way to develop our youth national team players and reform our academies to find and provide access to world-class talent in the U.S. Then, in a few World Cup cycles, maybe we can find a way to win.
---