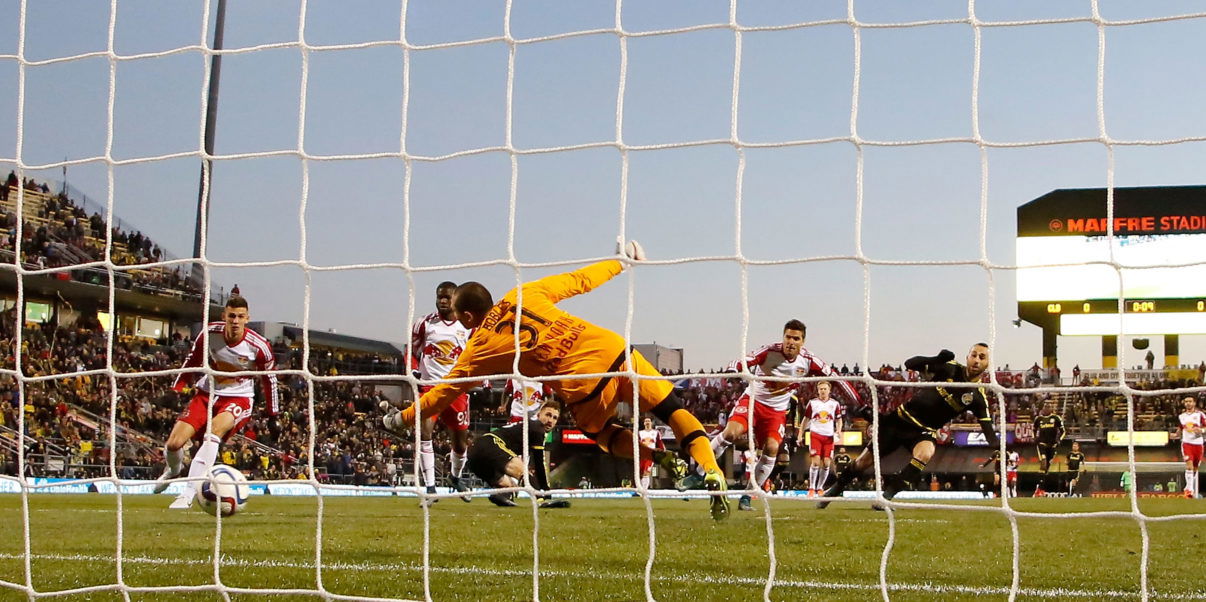 Columbus Crew: Home of Major League Soccer and the USMNT
The history of soccer in America runs through Columbus, it's in its veins. The founder of the Columbus Crew, Lamar Hunt, was also the principal founder of Major League Soccer in 1993. Columbus, of course, was one of the original 10 MLS teams that began play in 1996 and is considered to be the "first franchise". In addition, it's also home to the first ever soccer-specific stadium in MLS and second in the United States. And America's longest running soccer competition? That would be the Lamar Hunt U.S. Open Cup. Even with just a brief history lesson, it's easy to see how important Columbus is to MLS. It's not just important to MLS, however. MAPFRE Stadium is a true home for the USMNT.
The USMNT rally cry of "dos-a-cero" against rivals Mexico, was born in Columbus at MAPFRE Stadium. The U.S. has won four out of five matches against Mexico at the stadium, all by the same score of 2-0. Here's a look at the dos-a-cero meetings:
 February 28, 2001: This win marked the first time the U.S beat Mexico three times in a row. It was also the first time we had beat Mexico in qualifying since 1980.
September 3, 2005: The win booked the USMNT's ticket to the 2006 World Cup becoming the first CONCACAF team to do so. The last time we had those honours was in 1934.
February 11, 2009: Michael Bradley scored both goals and pushed the U.S.'s home win streak vs. Mexico past the decade mark.
September 10, 2013: The U.S. booked yet another trip to the World Cup, this time to Brazil 2014.
Since 2000, four of the eight dos-a-cero USMNT wins vs. Mexico have come in Columbus. The USMNT holds an 8-3-1 record at MAPFRE, their sole loss coming last year to Mexico.
Columbus Crew SC is also one of the most successful teams in league history; it has the 4th most trophies of any MLS club. The club and MAPFRE Stadium were again added to the history books in 2015 when Justin Meram scored the fastest ever goal in the MLS Cup playoffs (9 seconds).
It's undeniable Columbus has cemented it's place in U.S. Soccer history both at the league level and national level. Unfortunately, though, one man is about to take it all away. Columbus needs a new stadium downtown or owner Anthony Precourt will move the team to Austin.
---