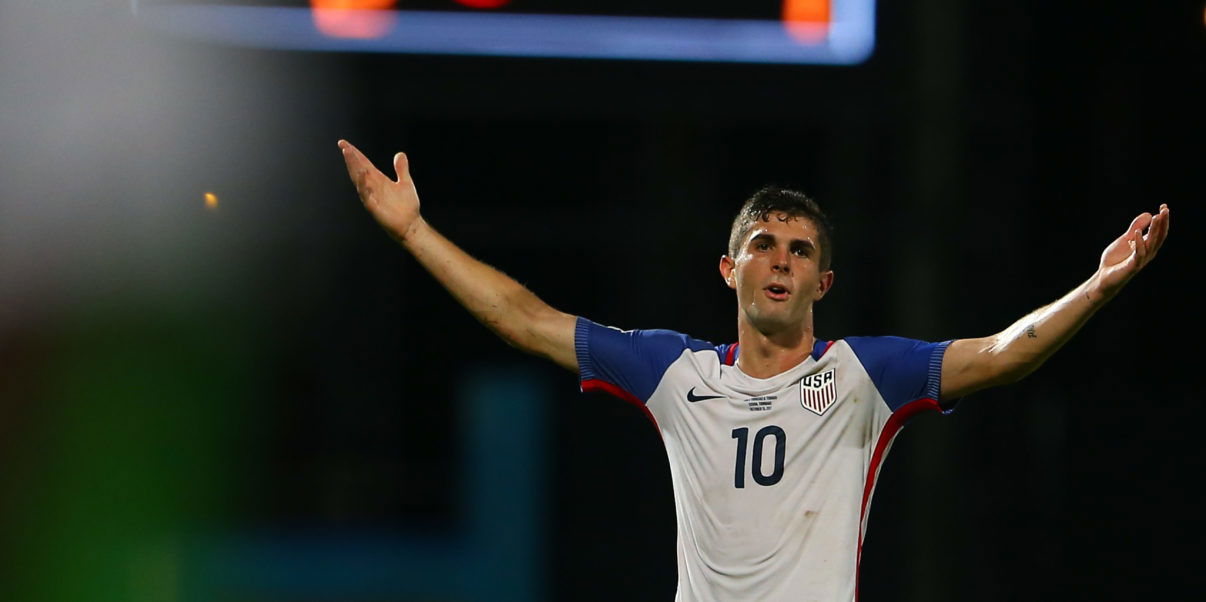 Christian Pulisic plays down talk of a Dortmund crisis
Christian Pulisic is heralded as the USMNT's first world-class talent but even the teenage forward couldn't prevent them from failing to qualify for next summer's World Cup.
From one crisis to another, perhaps? No, says Pulisic who continues to play down talk that Borussia Dortmund's season is spiralling out of control following another disappointing Champions League draw with Apoel leaving them on the brink of elimination.
Things haven't quite been going our way of late. That's definitely been the case in our last few games. We're struggling at the moment, but we're not in crisis. That's not something we should be talking about. Instead, we just have to keep fighting and do everything to get back to winning ways. Hopefully our luck will be in in our next game.
Pulisic started just 15 Bundesliga games last season but has taken a more prominent role in the Dortmund side following the sale of Ousmane Dembele to Barcelona, starting eight of 10 Bundesliga games so far this campaign, scoring twice.
After six wins from their opening seven league games, Dortmund are now three without a win, losing twice and take on Bayern Munich this weekend after they jumped them into first place in the table. Bet on Der Klassiker at online-sportwette.net.
The 19-year-old winger admits that results need to changes and it all begins with the match against Bayern.
We started well in the Bundesliga, but we always knew we wouldn't go the whole season without some sort of hiccup. Even so, the mood in the camp isn't quite what is was at the start, after the recent games and results. But we have to keep fighting, now we need a good results – preferably against Bayern on Saturday.
---