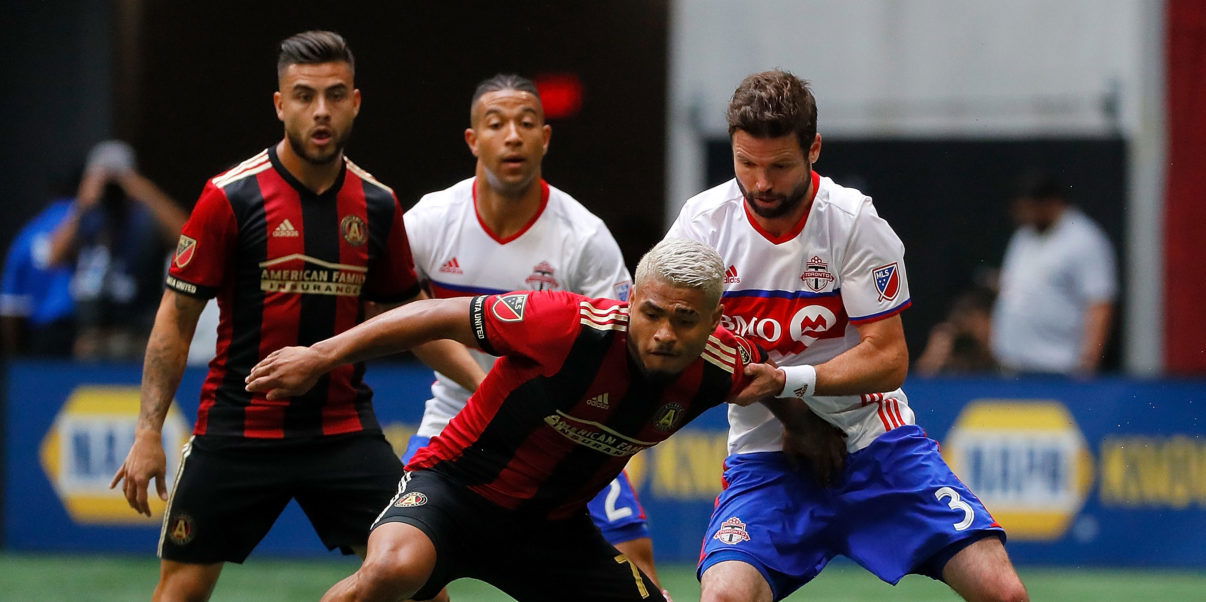 Josef Martinez – A Soccer Sensation Breaking MLS Records
Originally from Venezuela, Josef Martinez, the professional footballer, is a striker who plays for the Atlanta United FC as well as for the Venezuela National Team. From Caracas – where he began his career – to the Atlanta United FC for Major League Soccer (MLS), Martinez has always drawn attention not only to the prowess of his playing skills but to the records that he keeps breaking.
Josef Martinez has managed to get his sixth MLS career hat trick during the win against D.C. United and it is the highest record in the history of the league. What is interesting is that he achieved it in less number of games than previous scorers.
He is now in the race for the MLS Golden Boot, with his track record of a goal per game, he is bound to break the MLS single-season record of 27 goals scored by Roy Lassiter, Chris Wondolowski, and Bradley Wright-Phillips in the years 1996, 2012, and 2014 respectively. He already has 22 goals this season and if he breaks this record with current pace, it will make him the first player to ever score 30 goals in just one season. Hopefully, he will do that as the season is still young and he has many more games scheduled for playing.
It is rather nice to know that he is only goal-oriented; he only focuses on scoring one goal at a time with the sole purpose that his team wins. Martinez does not have record-breaking as his aim, but it is all about his team winning.
He is a soccer sensation, to say the least, and the latest example we have seen is his performance in the Saturday's 3-1 win where he scored all three goals, and that too when the team was almost halfway through the game with no score to show. First, he beat the goalkeeper and scored an equalizer that was followed by a bounce that resulted in the second goal in the second half. Lastly, he sealed the game and the hat trick while at the same time getting the deserved result for his team.
Simply put, he has a unique skill set that is enhanced by an unusual vertical throw, he is fearless, and what makes him able to really use his skills is that he works as one with his team, keeping his eye on every opportunity that comes his way.
Josef Martinez is at home on the soccer field, it shows in the sensational way he plays in every MLS games, and when his career is observed from the beginning it will be seen that has been his strong point all along and that is why he has numerous honors to his name. Whatever team he is playing with, he manages to give spectacular games that give him credit.
Still, he is quick to point out that the credit is for the team as a whole and that it is through their support he is able to give a good performance. That is why we see that he gets loved by both his teammates and the fans, he is thankful for that love and support that has been there in both win or loss moments.
---