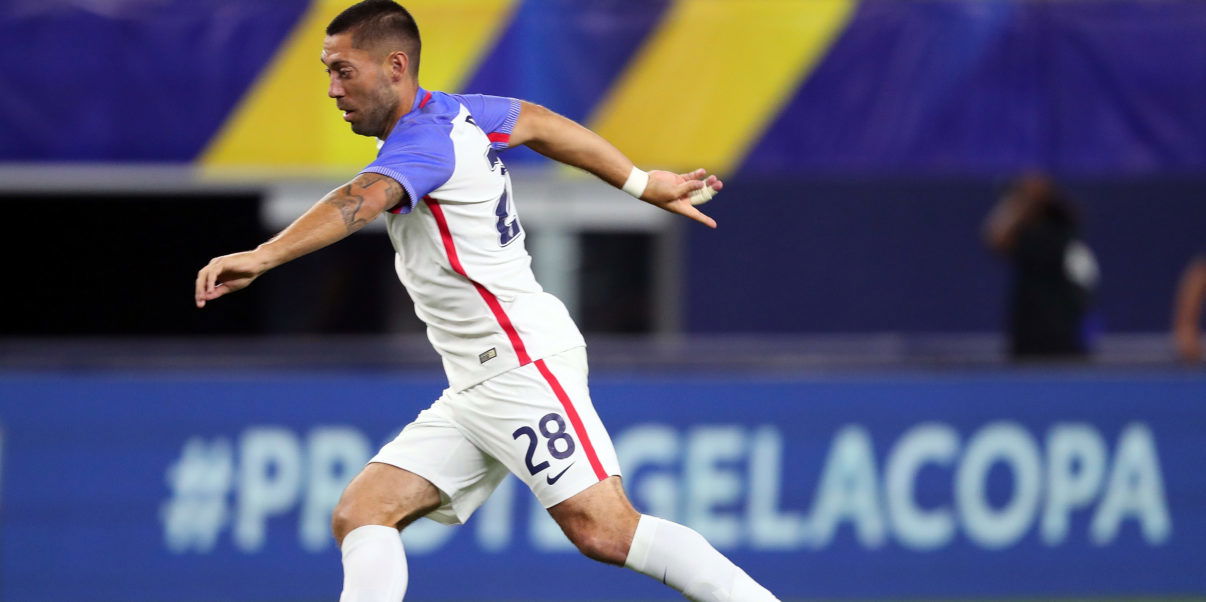 Clint Dempsey Announces Retirement from Soccer
Another chapter in the history of U.S. Soccer finished today as Clint Dempsey announced his retirement from professional soccer at age 35. Dempsey was an integral part of the USMNT for over a decade and is the most successful American to play in Europe. He holds the record for most Premier League goals scored by an American at 57 and shares the record for most USMNT goals at 57 as well.
 After a lot of thought, my family and I have decided that this is the right time for me to step away from the game. I'd like to thank all of the teammates, coaches and support staff that I've worked with throughout my career. It has always been my dream to make it as a pro. I'm grateful to have been on this ride. I would like to thank all of the fans who have supported me throughout my career with the New England Revolution, Fulham, Tottenham, Seattle Sounders and the U.S. men's national team. Y'all have always made me feel at home, and it is something that I will always remember.
Dempsey's 15-year career saw him split time between the Premier League and Major League Soccer with spells for the New England Revolution, Fulham, Tottenham Hotspur and Seattle Sounders FC. He began his career in New England where he played from 2004-2006 and recorded 25 goals over 71 appearances. He then joined fellow Americans Brian McBride and Carlos Bocanegra at Fulham for $4 million, a then record amount for a MLS player. He stayed with Fulham for five years and scored 50 of his 57 Premier League goals with the club. His most notable goal, however, came in the Europa League Round of 16 against Juventus in 2010. After losing the first leg 3-1, Fulham needed a massive comeback to secure their spot in the Quarter Finals and Dempsey's goal provided just that.
YouTube: Clint Dempsey v Juventus
Following his time at Fulham, Dempsey moved to Tottenham Hotspur in 2012 for a fee believed to be in the region of $9 million. He signed a contract for three years, however, after just one season he returned to MLS signing a Designated Player contract for the Seattle Sounders. There, he scored a total of 59 goals and won his lone MLS Cup in 2016.
Dempsey is perhaps best known for his contribution to the USMNT. His 141 appearances rank third and his 57 goals are tied for first with a fellow legend, Landon Donovan. The two helped the USMNT reach new heights including an improbable run to the FIFA Confederations Cup Final in 2009. They are also arguably the two best players ever produced by the United States and often the subject of debate between USMNT fans as to who takes the top spot.
Dempsey finishes his career a four-time MLS All-Star, three-time U.S. Soccer Player of the Year, and has won an MLS Cup, Supporters' Shield, U.S. Open Cup and three CONCACAF Gold Cups.
---