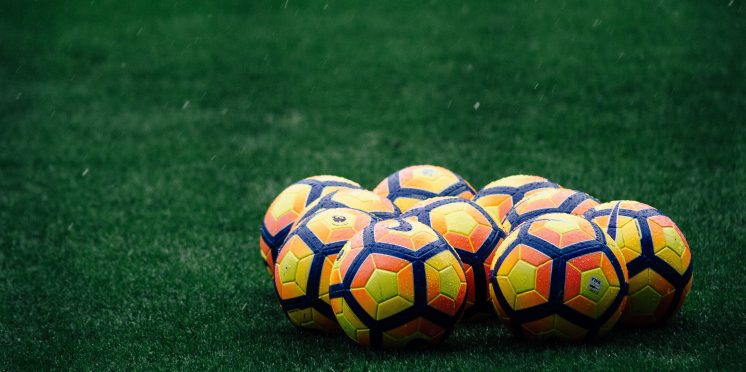 Can The US Add Another Mexico Win In The Inaugural Allstate Continental Clasico
Everyone knows that traditional United States sports are dominated by the National Football League, Baseball, Basketball, Ice Hockey or even maybe NASCAR, but the growth of Soccer (or as Europeans call it over there Football) over the last few years may have been slow, but it is incredibly steady and continues to grow year on year, and Major League Soccer (MLS) is now a huge part of many Americans lives.

The investment made into this multi-million dollar, arguably billion dollar industry when all things all factored in, cannot be denied. American audiences have seen their own talents come through colleges, and to boost the profile of the game there have been a number of players who made the move to the US whilst still in their prime and clearly elevated the sport.

You would probably get good odds and sportsbook offers as per NJ.bet on plenty more European stars making the move to the MLS in future years as it is a great way to play out the twilight of their career, and with every name that you could bet on to make the move, it only grows the worldwide profile of the US domestic game more.

Then there are the players signed by franchises who might well have been past their prime, but not only still had something to offer on the pitch, but definitely had world wide public relations pull to really propel the US game and we are, of course, talking here about the likes of David Beckham, Andrea Pirlo, and David Villa.

Given the United States love of the Irish given the historical connections at play, and President Joe Biden's current trip to the Emerald Isle, I can even mention Republic of Ireland superstar Robbie Keane in this short paragraph, as he too spent time in the MLS.

The US Women's game undoubtedly stole a march on the sport given their successes over the years, but the Men's team has not only showed solid support for the Women's game, but also very good improvement of their own and given the growth, in a few short days the US will take part in the inaugural Allstate Continental Clasico against arch rivals Mexico.

23 players have now been named in the squad for the clash and the BioSteel training camp roster includes ten members from the 2022 Qatar World Cup side. It is a squad for the future though, nine players currently have fewer than five international caps to their name, and the group includes four rising stars who will be eligible for next summer's Olympic Games.

USMNT head coach Anthony Hudson said of the squad selected.

"We are delighted with the group we have put together. Anytime you get to play against your closest rivals it's a special opportunity, and we have players who understand what this rivalry is all about and are ready to compete in the Allstate Continental Clásico. It's another chance to build on the progress we have made in the last four years and prepare for the defense of our two Concacaf titles this summer."

The full squad:

GOALKEEPERS (3): Drake Callender (Inter Miami), Roman Celentano (FC Cincinnati), Sean Johnson (Toronto FC/CAN)

DEFENDERS (9): Sergiño Dest (AC Milan/ITA), Aaron Long (LAFC), Julian Gressel (Vancouver Whitecaps/CAN), Matt Miazga (FC Cincinnati), Shaq Moore (Nashville SC), Caleb Wiley (Atlanta United), Joshua Wynder (Louisville City), DeAndre Yedlin (Inter Miami), Walker Zimmerman (Nashville SC)

MIDFIELDERS (6): Kellyn Acosta (LAFC), Aidan Morris (Columbus Crew), Cristian Roldan (Seattle Sounders), James Sands (New York City FC), Alan Soñora (FC Juárez/MEX), Jackson Yueill (San Jose Earthquakes)

FORWARDS (5): Paul Arriola (FC Dallas), Cade Cowell (San Jose Earthquakes), Jesús Ferreira (FC Dallas), Jordan Morris (Seattle Sounders), Brandon Vazquez (FC Cincinnati)

Can the team make it five unbeaten?
Image from: unsplash.com
---